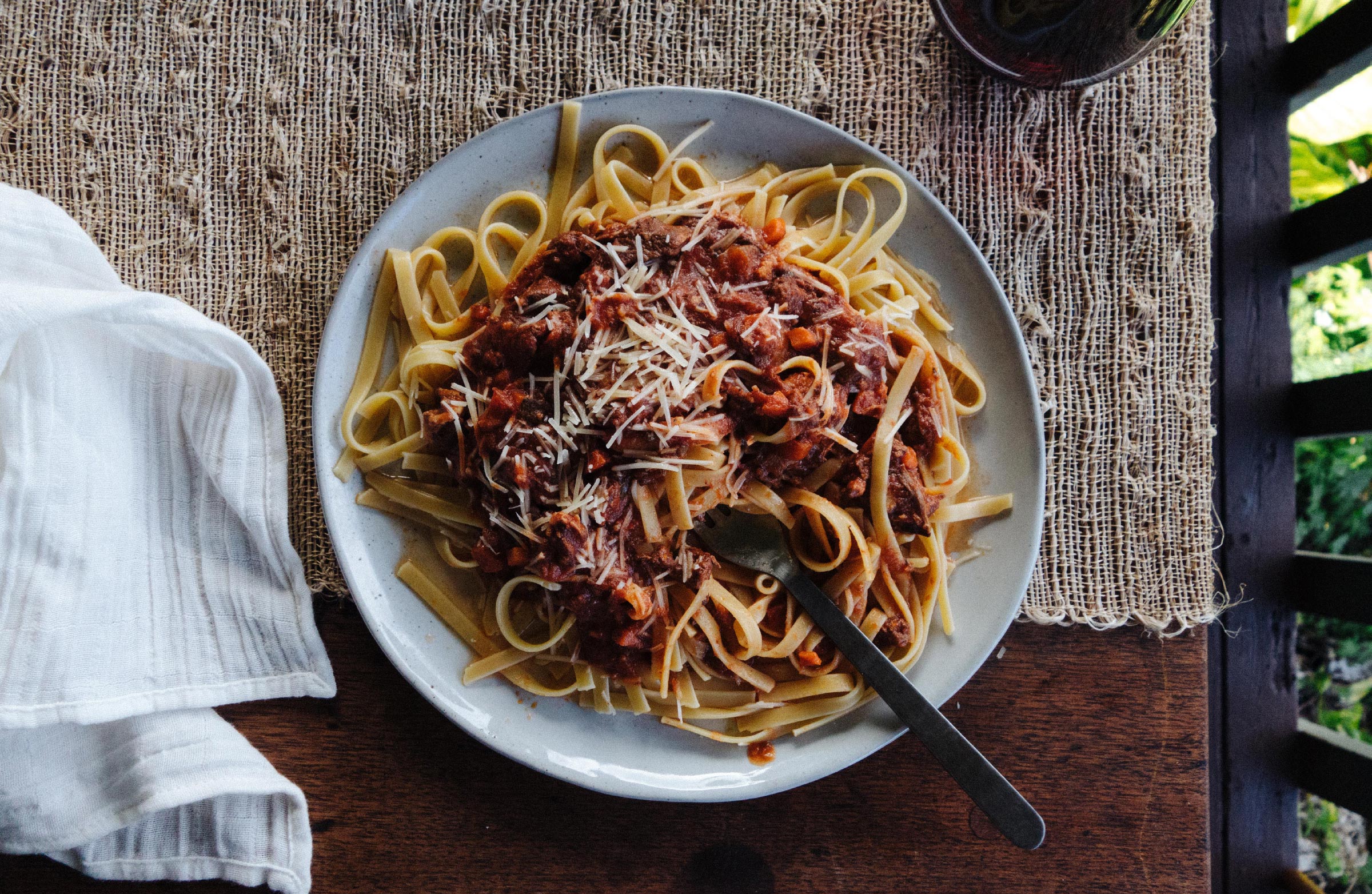 New World Pasta
Add two tablespoons of oil to a pot large enough to contain everything. Lightly salt and pepper steak and ribs and brown over high heat; set aside. Brown sausage over high heat; drain and set aside.
Cook the garlic, onion, carrot, celery and zucchini until translucent, adding more oil if necessary. Add wine and simmer until almost evaporated. Add ribs, steak, sausage, tomatoes, milk, bay leaves, thyme, basil, salt and a pepper to taste and bring to a simmer. Cover and simmer over low heat for four hours, until short rib meat slides of bones. Discard bones.
Serve sauce over pasta with a side of garlic bread and a small garden salad.
olive oil
½ pound rib eye steak
1 pound of pork short ribs, bone-in
½ pound of italian sausage
6 garlic cloves, minced
1 white onion, diced
1 carrot, diced
1 celery stalk, diced
1 zucchini, diced
1 cup pinot noir
7 cups tomatoes, crushed
1 cup milk
2 bay leaves
1 thyme sprig
2 tablespoons basil, minced
1 pound of pasta, cooked
Makes 8 servings of pasta with sauce.