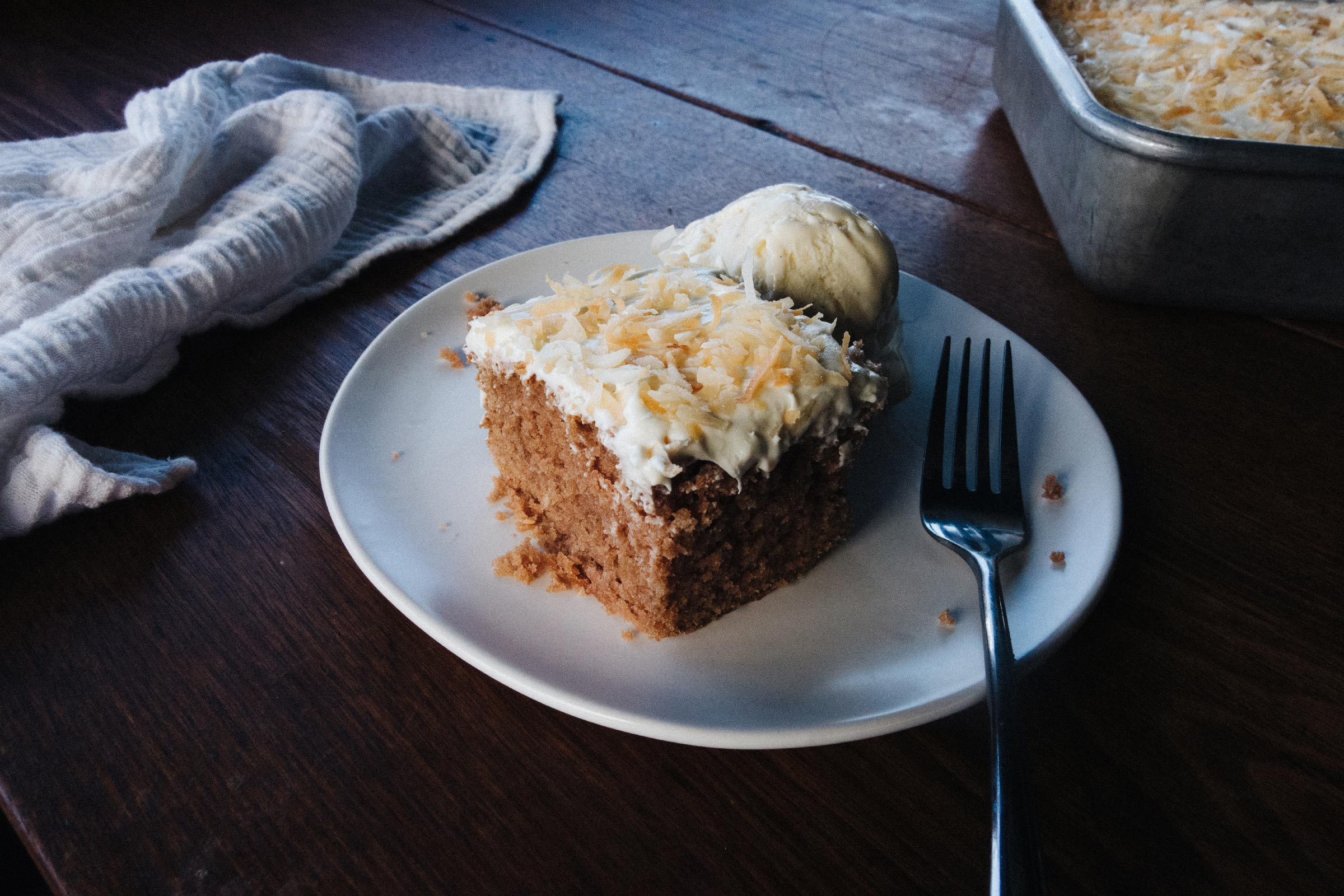 Coconut Velvet Cake
Whisk the flour, baking soda, cocoa powder, and salt together in a large bowl. Set aside. In a mixing bowl, beat the butter and vanilla until smooth. Slowly add the sugar, oil and egg yolks, beating until combined. Slowly add the dry ingredients in three additions, adding the first and second half of the buttermilk in between each, mixing just until incorporated. Separately, whisk the egg whites and vinegar until thick and foamy and then manually fold into the batter with a spatula.
Pour batter into a buttered rectangular cake pan. Bake for 30 minutes at 350°F or until a toothpick inserted into the center comes out clean. Let the cake cool then spread frosting liberally over the cake. Sprinkle the frosting evenly with coconut.
Serve with vanilla ice cream.
3 cups cake flour
1 teaspoon baking soda
2 tablespoons cocoa powder, unsweetened
½ teaspoon salt
½ cup butter, unsalted and softened
1½ tablespoons vanilla extract
2 cups sugar
1 cup coconut oil
4 large eggs, separated
1 cup buttermilk
1 teaspoon coconut vinegar
4 cups cream cheese frosting
shredded coconut, sweetened
Makes one cake.